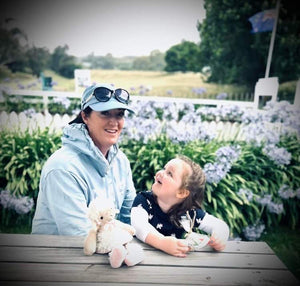 Welcome to Duwell!
Owned and operated, since 2019, by Cristy Hughes along with the most adorable sidekick, 4 year old Ivy.
Based in Hawkes Bay, Cristy has been around horses for many years. From teaching at the local Pony Club, to competing her own horse - Matt - up to level 4 dressage, as well as being very successful in the show ring.
Cristy is knowledgeable and passionate about her products as well as being friendly and approachable.
If you have any questions, she will be happy to help you out!